Publication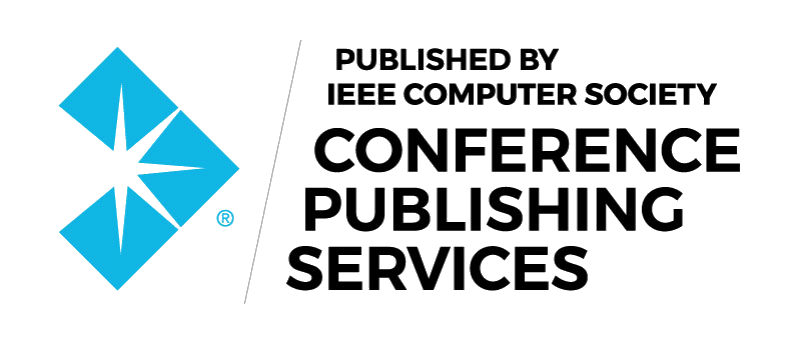 Submitted papers were peer reviewed by program committees, and accepted papers after registration and presentation were published in the CSTE 2023 Conference Proceedings by IEEE CPS, submitted for inclusion into IEEE Xplore and indexed by EI Compendex and Scopus.

* CSTE 2023 conference proceedings will be archived in IEEE Xplore and indexded by Ei Compendex and Scopus soon.



Conference

The 5th International Conference on Computer Science and Technologies in Education (CSTE 2023) was successfully held in Xi'an, China, both in person and online, from April 21-23, 2023. It was organized by Shaanxi Normal University, China, hosted by Faculty of Education of Shaanxi Normal University, China, and assisted by Research Center for AI & STEM Education of Shaanxi Normal University, China and Engineering Research Center of Digital Learning and Educational Public Service, Ministry of Education of Beijing Normal University, China.

31 guest speakers from China, the United States, Singapore, the Netherlands, Canada, Russia, New Zealand, Ireland, Thailand, Malaysia, India, Ukraine, and other countries shared their latest research results with the attendees. More than 100 domestic and foreign researchers participated in the meeting. The theme of CSTE 2023 was artificial intelligence and education digital transformation. Participants conducted extensive and in-depth academic exchanges and discussions around the approaches and challenges of AI education applications, as well as the models and experiences of digital education development.


Group Photos
Opening Ceremony
Prof. Xinbing Chen
Deputy Principal
Shaanxi Normal University, China
Prof. Sen Li
Dean of Faculty of Education
Shaanxi Normal University, China
Prof. Zhendong Niu
Beijing Institute of Technology, China
Prof. Hongliang Ma
Deputy Dean of Faculty of Education
Shaanxi Normal University, China
Chinese Forum



Prof. Shengquan Yu
Beijing Normal University, China
Prof. Yonghe Wu
East China Normal University, China
Prof. Dongdai Zhou
Northeast Normal University, China
Prof. Qingtang Liu
Central China Normal University, China
Prof. Liang Yu
Southwest University, China
Prof. Yun Zhou
Shaanxi Normal University, China
Keynote Speakers
Prof. Irina Lyublinskaya
Columbia University, USA
Prof. Yu-Ju Lan
Taiwan Normal University, Taiwan, China
Prof. Jingjing Zhang
Beijing Normal University, China
Invited Speakers
Prof. Zhongling Pi
Shaanxi Normal University, China
Prof. Zhuming Nie
Anhui Normal University, China
Assoc. Prof. Heng Luo
Central China Normal University, China
Assoc. Prof. Kaifang Yang
Shaanxi Normal University, China
Assoc. Prof. Yanchao Gong
Xi'an University of Posts & Telecommunications, China
Asst. Prof. Phongthanat Saejoo
Khon kaen University, Thailand
Lecturer Narueporn Wuttiphan
Khon kaen University, Thailand
Lecturer Nareenard Klinhom
Khon kaen University, Thailand
Assoc. Prof. Kyungbin Kwon
Indiana University, USA
Prof. Yuxia Du
Guangzhou University, China
Assoc. Prof. Grace Yue Qi
Massey University, New Zealand
Dr. Xiaoxue Du
MIT Media Lab, USA
Assoc. Prof. Xiang Feng
East China Normal University, China
Assoc. Prof. Si Zhang
Central China Normal University, China
Prof. Pushp Lata
Birla Institute of Technology and Sciences, India
Assoc. Prof. Azidah Abu Ziden
Universiti Sains Malaysia, Malaysia
Asst. Prof. Kang Hao Cheong
Singapore University of Technology and Design, Singapore
Lecturer Alex W. C. TSE
The University of Hong Kong, Hong Kong, China
Lecturer Farhad Mehdipour
Otago Polytechnic Auckland International Campus, New Zealand
Assoc. Prof. Rusudan Makhachashvili
Borys Grinchenko Kyiv University, Ukraine
Prof. Zhe Wang
Xianda College of Economics and Humanities, Shanghai International Studies University, China
Prof. Jun Xiao
Shanghai Open University, China
Best Presenters
Onsite Session 1-Best Presenter
Jie Gao
Central China Normal University, China
Onsite Session 2-Best Presenter
Danyang Xu
Jiangnan University, China
Onsite Session 3-Best Presenter
Chingying Wong
Beijing Normal University, China
Online Session 1-Best Presenter
Jie Cao
Beijing Normal University, China
Online Session 3-Best Presenter
Zhuoran Li
University of Washington, USA
Online Session 4-Best Presenter
Lu Wang
Anhui Normal University, China
Online Session 5-Best Presenter
Xiaojie Gu
Anhui Normal University, China
Online Session 6-Best Presenter
Weijie Yang
Guangdong Teachers College of Foreign Language and Arts Guangzhou, China
Online Session 7-Best Presenter
Rongfei Sun
South China Normal University, China
Online Session 8-Best Presenter
Yuhan Shi
Anhui Normal University, China